Description
Have you checked our new website? If you haven't, please stop what you are doing and do it now. Zettabytes.Today
This is a free in-person event.
Register here: https://zettabytes.app.neoncrm.com/eventReg.jsp?event=623&
---
Join Zetta Stars at our last event in 2022. As we start to say goodbye to 2022, we will reminisce where we have been and we will learn about Zettabytes.Today version 3.0 that will be launched in 2023.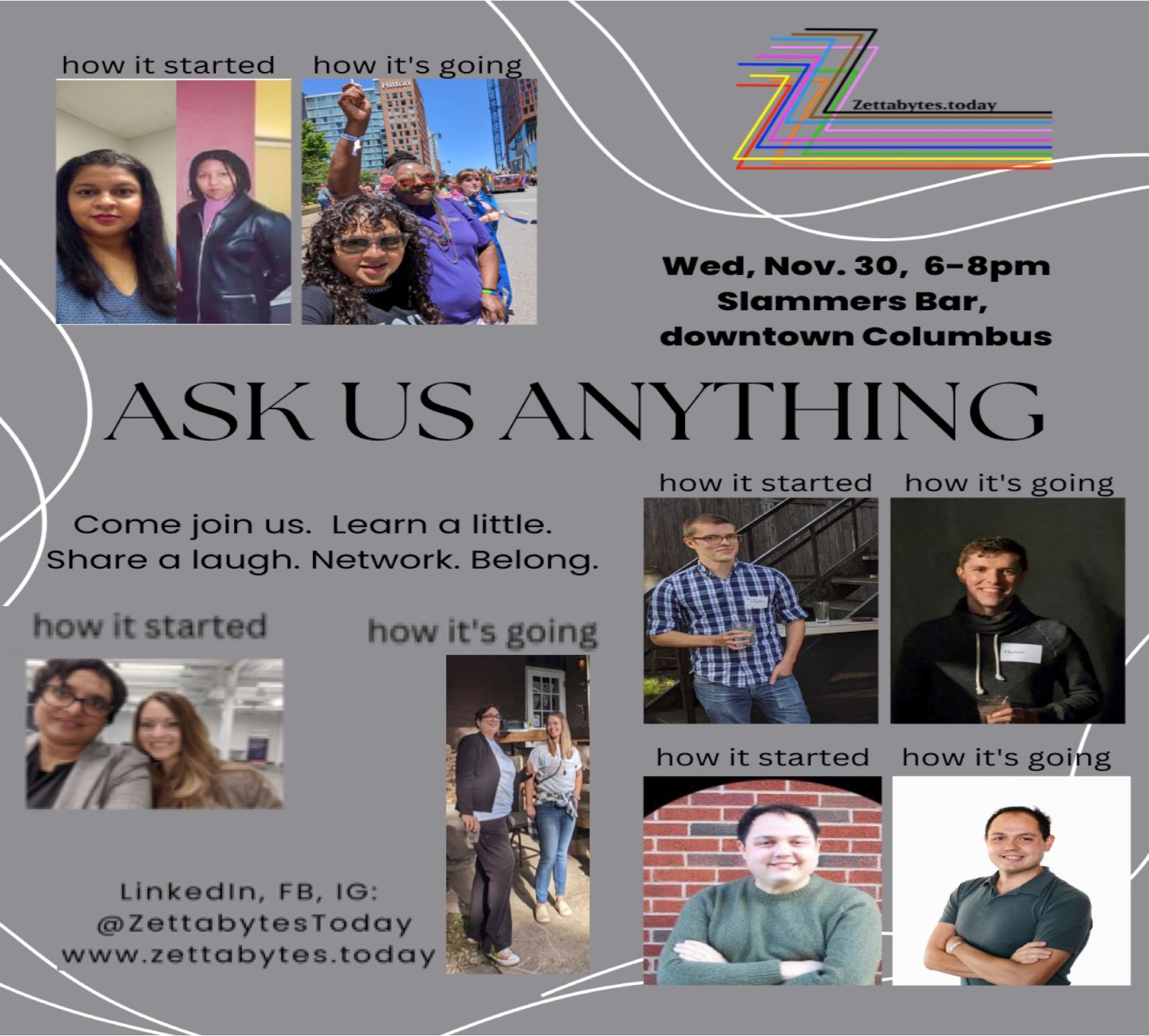 Come join us.
Learn a little.
Share a laugh.
Network.
Belong.
We are looking forward to seeing you on November 30, 2022.
Zettabytes.Today Team
---